6 perfect stocking stuffers for baby
December 5, 2021
With the festive season fast approaching, it's been all about finding the perfect presents for our little ones. While the big presents might be done, we've been searching for the best stocking stuffers for baby this year. There have been a few things that have caught our eye as we look for items that are functional and playful to get the best of both worlds.

Join us as we look through some of the best stocking stuffers this Christmas, including playful and whimsical items that we know we'll treasure forever:
Exclusively designed for Toki by Jenna Rainey, we absolutely love the latest range of Toki Mats nursing pillow covers as a stocking stuffer. Each cover is designed with the utmost care, featuring gorgeous patterns in some of our favorite hues. The nursing pillow covers are made with 100% cotton fabric and pair perfectly with our play mat for tummy time and sitting practice!
Every bath time is fun bath time when you have washable bath crayons! Soap crayons are a great option for stocking stuffers since they make for a fun bath toy, while still being small and compact.

These soap crayons are hand-poured using goat's milk soap and come in a range of colors. The colorants are food and skin safe, so there is nothing to worry about there during bathtime!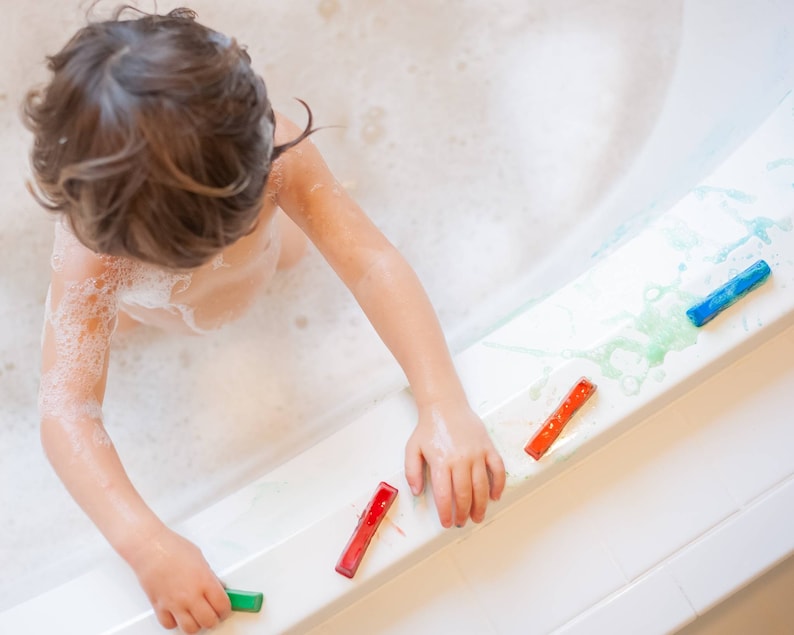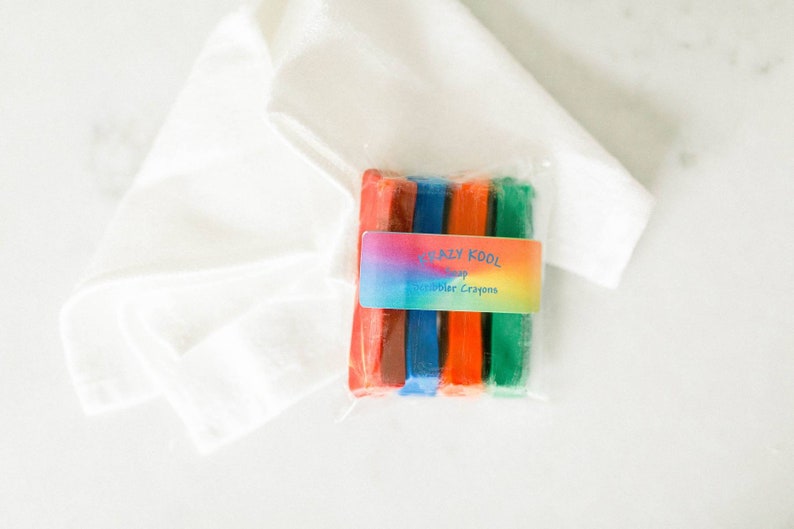 Image credit:
KrazyKoolKrayons
A cute little spoon set that's durable, stackable, and looks good too! In addition, this silicone spoon set is eco-friendly and dishwasher-safe.

Modern.Mama's spoon set is made with 100% food-grade silicone, making it safe and easy for babies to use. It's free of BPA, PVC, and Phthalate, so it's perfect for mealtime. Built for little hands and big hands, spoon sets are a great functional stocking suffer to make it easier to feed little ones.
Image credit: Modern.Mama
Finger painting is a fun activity for little ones across different age groups and easy to play with. That's why we couldn't resist adding Ecokids Finger Paints as a stocking stuffer choice. Finger paints are often the first experience children have with color, and this can be a playful yet educational way to bring that in.

Created with food-safe, non-GMO ingredients, Ecokids finger paint is naturally made with organic fruit and vegetable extracts. Available in multiple colors, this is one toy that's always a hit for family playtime. 
These adorable wooden animals are another stocking stuffer we've been eyeing. Woodland animals are always a favorite for babies and are always a welcome addition during playtime. The Tender Leaf animal toys are crafted with such care and precision that we can't help but love them.

There are also a lot of animal toys to choose from, so the selection process has been half the fun! We love options like the little red squirrel, the whale, and the alpaca for wooden animal toy choices. We can't wait to add these to our stockings this year for a fun present that little ones will love for years to come. 
Image credit: Tender Leaf Toys
Five Suns offers sustainable products with adorable designs, and the Baby Baggu is no different. Smaller than their original reusable bag, it's perfect for storing lunches, extra shoes, or smaller items as needed. In addition, the Baby Baggu is machine washable, so there's no need to worry about spills and messes, making it a practical choice.

Featuring a minimal waste design, The Five Suns Baby Baggu is made from a continuous piece of recycled ripstop nylon. The nylon itself is recycled nylon filament yarn produced from pre-consumer waste to ensure no scrap material is landfilled. Plus, the packaging is fully recycled and recyclable, so there's no waste to worry about. 
Image credit: Shop Five Suns
We've rounded up some of our favorite stocking stuffers, but we'd love to hear from you on what you're shopping for this holiday season! What have you bought for your little one's Christmas gifts, and what are you planning to buy? There are so many amazing businesses making beautiful, eco-friendly options for babies and toddlers that it's getting harder to pick! 

Toki Mats offers a wide range of play mats, nursing pillow covers, and accessories that make for great holiday gifts. Make sure to join our Facebook group for exclusive VIP content and discounts. To learn more about Toki Mats, make sure to follow us on Instagram, Pinterest, and Facebook!